Wellness Services | North York Chiropractor
Learn more about Magnesphere:
---
Introducing The Magnesphere
The Magnesphere is a Magnetic Resonance Therapy system with extremely low-level, natural magnetic fields. Our FDA-authorized claim of "Enhancing Feelings of Relaxation" helps reduce the symptoms associated with chronic stress.
https://magneceutical.com/patient-testimonials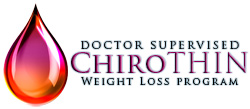 ChiroThin Weight Loss Program
Dear Patients and Friends,
38% of all North Americans choose losing weight as their New Year's Resolution! Unfortunately, 95% of these people fail to reach their weight loss goal. This is the exact reason why our office has been looking for a safe, effective, and fast way for people to lose weight without sacrificing their health. I am excited to say that we have found the system and we are excited to announce that our office has added the Doctor Supervised ChiroThin Weight Loss Program to our office.
Read More…
The doctor supervised ChiroThin Weight Loss Program blends science and physiology to allow you to get healthier and lose weight. In fact, many ChiroThin Weight Loss Program patients lose between 20-35 pounds in just 6 weeks!
In the past, if a person wanted to lose weight this quickly, their only choice was HCG injections. This was only available by prescription and you had to give yourself daily injections. It was very expensive ($1,500-$3,000 per 40 day cycle) and obviously, not very convenient. Those days are over!
With approximately 40,000 happy and satisfied ChiroThin Weight Loss Program patients across North America, we know that, when following the program as instructed, the average female patient can lose 20-35 pounds (2-3 dress sizes) in just 42 days and the average man can lose between 30-45 pounds in the same amount of time!
Needless to say, I am very excited about this breakthrough and would love to tell you more about it. If you, or someone you know, would like improved health and rapid weight loss in a safe, doctor supervised weight loss program, this is the way!
I would also like to recommend that you watch a short presentation called "Weight Loss 101″. The information in it is unbelievable and will show you exactly why the epidemic of obesity and being overweight is literally crushing the health of North America and your wallet! Go and check it out!!!! You'll be glad you did.
https://s3.amazonaws.com/chirothinwebinars/weight+loss+101+11216.mp4
For more information and to determine if you are a candidate, please call the office at (416) 490-0785. We will be happy to schedule your no charge, no obligation ChiroThin Weight Loss Program consultation today!
Footmaxx
Problems in your feet can create compensatory problems in back and neck. These custom orthotics can make a dramatic difference.
Footmaxx produces and globally markets a unique, computerized gait and pressure analysis system that analyzes dynamic, weight-bearing foot function (walking) and produces computer-generated Gait & Pressure Analysis Reports and Prescription Foot Orthotics (custom insoles worn in shoes).
Laser Therapy
This high-tech tool produces light in the red portion of the spectrum, which has been shown to assist in the healing of soft tissues. read more»